Jennifer Moulard
Founder
Lyon, France
@djennyfloro (Discord, Ark slack)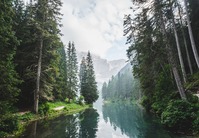 J. Barefield

Editor
Georgia, USA
@michaias (Discord)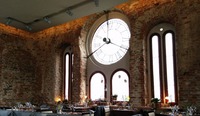 Y. Dadou
Artist/Illustrator
Bethlehem, Palestine
@YellowPenguin (Discord)
Our History
Ark Tribe is the result of a think tank that went by the name of Blockchain Gamers, from the cryptocurrency community, that aimed to find innovative uses of video games and to see if there was a need or a use of blockchain that could meet the needs or demands of the video game ecosystem.
You will find the documents and studies on which we based ourselves on the website of Agence Française du Jeu Vidéo1, some recent studies reinforce the points that this group had already made to the time, I may refer to them. This is not an anachronism, but a note to show that what was said was still relevant.
Started by myself, based on my experience as a player in high level guilds on most MMORPGs at their hour of glory, and many "solo" games, then quickly joined by other players the group had enriched its discussion on the needs and desires of the players of today and tomorrow by reading numerous studies on video games and technology available or future.
It seemed relevant to listen to people of all ages in order to have a wider panorama and to meet the needs of those who will be the buyers of the next generation of games tomorrow.
From a perspective of the future, and in a reflection on solutions for the long duration, we had by multiple mediums (Discord, Slack, private messages on Telegram, Skype ... but also emails and private forums) exchanged on such as the qualities that a game should have to meet the expectations of duration, quality, and universality of current players.
Ark Tribe has quickly grown from community project to corporate project, and we are creating a prototype game to illustrate our concepts.